Twelve Tows of Christmas
By: , Tow Squad News. Published on:
Subscribe in a reader
A Dozen Shops Help Deliver A Holiday…
KNOXVILLE, Tenn. – This holiday season a dozen towing firms in the greater Knoxville area have banded together to bring Christmas to an injured colleague.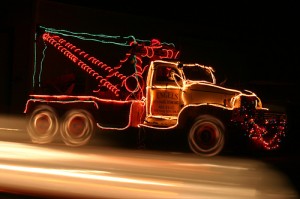 Ron Gandy spent nearly three months hospitalized following a brutal attack he was not expected to survive.  In early September, Tow Squad reported that Gandy had been assaulted on the job.  A young man now sits charged with attempted murder over the incident.
Witnesses say Tycorrian Taylor jumped Ron Gandy from behind while his vehicle was being towed at a Knoxville apartment complex.  Initially charging only aggravated assault, prosecutors later amended the indictment due to the severity of the crime. His trial is tentatively set for April.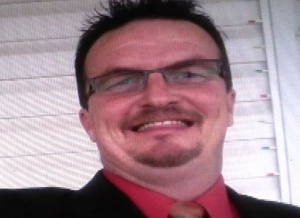 Comatose for weeks, Gandy had received nearly 40 blows to the head in the assault. He is physically and mentally facing a steep road to rehabilitation, and is not expected to fully recover.  It was just last week that he finally returned home from a rehabilitation facility.
"He's in the same business as we are," said operator Chad Smith, speaking with WATE-News. "We felt like it was an appropriate thing to do at Christmas because he has no way of making any income."
The companies involved chipped in, then took their fundraising to the streets and online.  Word spread on various Facebook sites and beyond.  Their collective efforts were brought together at nearby Fountain City Wrecker.
From there a small convoy of tow trucks, not unlike a dozen reindeer, descended on Ron's neighborhood for a Christmas surprise.    
"I love every one of them," Gandy said "You couldn't ask for a better bunch of guys."
Gandy, a widower, relocated to Tennessee from Texas in the 1990s, opening his shop Ron's Wrecker in 2005.  He lives with his teenage son Jordan.  
"It means a lot more than they will ever know or believe," Jordan said. "It's really made our Christmas and it's really helped out with everything."
__________________________________________
Want to share your own story?
Contact Us
or call 888-603-2599.