2 Deaths & 87 Tows at Bike Fest
By: , Tow Squad News. Published on:
Subscribe in a reader
Some owners claim they were targeted 'by association.'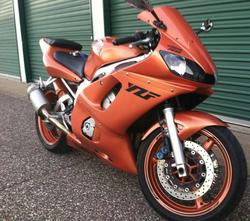 ST LOUIS – An annual gathering of motorcycle enthusiasts in St. Louis ensnared local police this week, resulting ultimately in two deaths, dozens of arrests and nearly ninety bikes towed. Several owners are now crying foul, claiming their property was wrongfully seized by overzealous police.
"Ride Of The Century" specifically attracts sports bikes, with their tight and versatile design and power-charged engines allowing for some amazing stunts. Those stunts have lead to trouble in the past for police, though mostly injuries and complaints.
By Saturday, more than 25 people had already been detained by police, often on misdemeanor charges related to dangerous driving. Some had performed stunts.
Many drivers who were ultimately towed later claim they drew the attention of police simply for being near places where stunts were performed. They claim police began waiting for an opportunity to seize their bikes, identifying them as troublemakers by association.
"Let me see proof that any single one of us did anything'" asks Joey Pellegrin, a rider from Minnesota whose bike was impounded. "Just because there's a group with five people in the front doing wheelies and what not, doesn't make the fifty people behind them. That doesn't mean they're doing that."
By Saturday afternoon at least thirty bikes had been hauled, some reportedly with the drivers only arrested under basic traffic violations.
"I've never heard of someone getting jail time for running a red light," biker Kevin Brannon told Fox-2 News, referring to his night in lock-up.
Police say the measures were called for in each case because of the behavior of those individual drivers They point to a deadly weekend as proof of how dangerous the situation could be.
Early on Saturday morning, a young man driving a sports bike was killed when he reportedly ran a red light, being struck by another vehicle. Justin Rohe of St. Charles, Missouri, was 25.
Later that afternoon, a biker clipped the side of a police vehicle before veering off the road and striking a light pole. The driver, 32-year-old Michael Evans of St. Louis died a short time later.
This is the 11th year of the event, which is sponsored each year by the St. Louis stunt bike group Streetfighterz. The annual weekend has proved troublesome for police in the past, with about twenty arrests last year and over 100 citations.
By Tuesday, many bike owners were still struggling to get their rides returned. There were complaints that they'd been forced to stay in town longer to make the appropriate arrangements, which required additonal money for a hotel.
"I was in the most dangerous city in the country and I got robbed by the cops," Joe Challoner told The Riverfront Times.
Challoner's bike was towed Saturday, he says without cause.
Chief of Police Sam Dotson is not making any apologies.
"Only those individuals who violated the law were arrested," he told reporters after the weekend. "Only those who didn't have bikes that were properly licensed had issues with the law enforcement."
Around ten bikes were still impounded at the city lot as of Thursday. That doesn't include the five which law enforcement says were later discovered to be stolen. 
More of the latest in Towing News....