About Tow Squad
Towing Services & Roadside Assistance Network
Tow Squad is a nationwide roadside assistance and towing services network of independent tow truck drivers that have been gathered into the nation's fastest growing network of 24/7 roadside assistance rescuers. Tow Squad started its operation in 2007 with only one tow truck in Phoenix AZ and has grown rapidly to manage 1000's of tow trucks, in over 40 metropolitan cities, throughout the United States.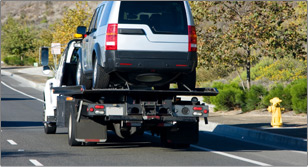 Tow Squad believes that technology is a key component to successful roadside assistance operation. Over the years it has developed its Dispatching Center Application (DCA) to efficiently locate the nearest available tow truck unit to the customer's location and has managed to successfully decrease the average wait time for roadside assistance services by 30%. While making sure that technology is implemented in every aspect to help improve the customer's experience overall, we also strive to perfect our personnel service level.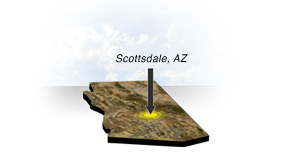 When you are being handled by a Tow Squad roadside assistance dispatcher or tow truck driver, you know you are in good hands. Tow Squad is constantly working to improving its towing dispatch application and service level. Tow Squad's headquarters is based in Scottsdale, AZ and currently employs 25 full-time roadside assistance dispatchers, managers, and towing professionals to successfully manage and improve its vast tow truck network (currently manages 1000's of tow trucks).
What Tow Squad Does & How Tow Squad Does It!
Tow Squad is a leader in roadside assistance. We offer towing services for any size of vehicle, starting with a sedan size car for light duty towing, medium duty towing for small trucks and buses, heavy duty towing for big trucks and even motorcycle towing. We also offer a wide range of roadside assistance services like a battery jump start, car lockout, flat tire change, fuel delivery and winching services all delivered 24 hours a day, under the boiling sun or in the blistering cold. You can rest assured that Tow Squad is your point of contact in any roadside emergency.
Yes We Can Help.