Tow Away - Illegally Parked Vehicle Removal & Private Property Towing
What To Do When Someone is Parking in Your Spot
Is someone parking in your private spot? Would you like to tow away that unwanted vehicle? If a stranger's car is in the way, we'll get rid of it today, call 877-TOWSQUAD
24/7 IMMEDIATE RESPONSE CALL 888-603-2599
Tow Away & Illegally Parked Vehicle Removal Services
Illegally Parked Vehicle Removal Done in Minutes
Is someone blocking your drive way? Does that pesky neighbor who's always partying have their guests parked in your yard again? Is your residence at risk because of that illegally parked vehicle in the fire lane? We'll gladly tow away it for you.
As long as you are authorized to make decisions for a parking spot, Tow Squad will work with you to remove any unwanted vehicles from the private property, all at no charge to you. If a stranger's car is in the way, we'll get rid of it today, call 877-TOWSQUAD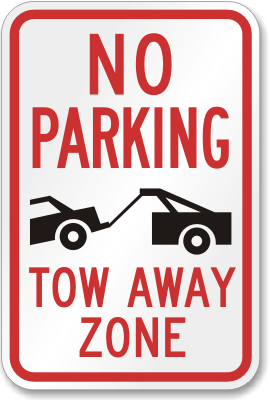 Other Towing Services by Tow Squad:
Private Property Towing & Tow Away Tips
By calling Tow Squad, you're one step closer to getting that unwanted vehicle removed, but first, make sure you are clear on the following:
Local laws vary on the specifics of what must be done in order to remove an illegally parked or abandoned vehicle. Please have patience throughout the process, as everything must be properly in order to avoid legal consequences

The owner, manager, or a representative of the property must be present to authorize the removal of a vehicle for the tow away. If you are in an apartment complex, you must first go through the property manager in order to get someone out of your parking spot

Make note of the make and model of the vehicle, as well as the license plate number, because the vehicle will be reported to local law enforcement when required by the jurisdiction for tow away

IF YOU ARE LOOKING FOR YOUR VEHICLE THAT WAS TOWED AWAY AND IMPOUNDED, it is best to call the local Police Station on a non-emergency line. This will save you time calling dozens of towing companies offering illegally parked vehicle removal services, in what seems like a fruitless effort to locate your missing vehicle.