Feeding The Hungry And Giving Thanks
By: , Tow Squad News. Published on:
Subscribe in a reader
Once-Homeless Tow Owner Gives Back
MACON, GA – As in holiday seasons past, the towing industry is stepping up to help the less fortunate this Thanksgiving.  Through various charitable acts at shelters, churches and civic groups, efforts are underway to help bring the spirit of the holiday to the homeless.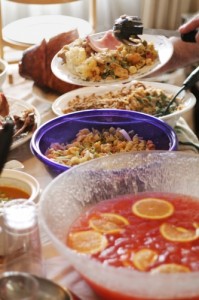 In Macon, Georgia a tow shop owner can relate to the hardship.  Kevine Wilson once lived on the streets, and fought hard to rebuild his life.   Now he works to help others transition back to a more stable living environment.  
Last week Wilson and his team lead an effort that fed an estimated 400 needy individuals, most of them homeless.  The event was held at Mulberry United Methodist Church on Friday.
"I know what it is to be on the other side of the table – the being-served side," Wilson said to the Telegraph of Mid Georgia.  "I know the battles of being homeless, being in gangs."
The same group also serves meals to the needy every weekday, usually averaging about 200 diners.  For Christmas and Thanksgiving they arrange a more elaborate experience in the church's fellowship hall.
Friday's feast included 33 turkeys, dozens of vegetable dishes, 25 pans of dressing and over 400 roles.
__________________________________________
Want to share your own story?
Contact Us
or call 888-603-2599.