While you're waiting, have a look below!
Yes We Can Help!
Towing and Roadside Assistance
It happened to us all; at some point every one of us has either had a flat tire, dead car battery, keys locked inside the car or just any other breakdown which requires towing. At TOW SQUAD we have been in your shoes, and we know how it feels to be stranded helplessly on the side of the road.
Services we offer
Wetather you need towing, change a flat tire, jump start a battery, unlock your car, winch out your vehicle from a ditch or snow we do it all. TOW SQUAD serves all type of vehicles starting with light duty towing, medium duty towing, heavy duty towing and we even tow motorcycles. You can rely on getting TOW SQUAD for your rescue 24 hours a day and under any weather condition. We've been through it all.
There has been an error!
A valid Zip Code for the United States is one of the following:
85251 - 5 digit Zip
85251-2179 - 5 Digit + 4 Digit Extended Zip
Please correct the Zip Code you entered and try again.
Also, if entering the Zip Code + Extended Zip make sure to include the hyphen (-) between the two.
There has been an error!
There's been an unknown error. Please try again. If the problem persists, contact us for further information.
Yes, We Can Help!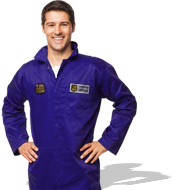 Immediate Roadside Assistance & Towing Services
Tow Squad is a leading roadside assistance and towing provider for 24/7 immediate local assistance. Helping stranded motorists day and night under any weather condition is our mission and we must do that quick, "we have been in your shoes" is what we say and act by. Our number one goal is to provide fast, secure and affordable roadside assistance and towing services to any stranded motorist wherever he or she may be.
24/7/365 IMMEDIATE RESPONSE CALL 888-603-2599
Why TOW SQUAD For Roadside Assistance & Towing?
We care about you and we care about our name, that's why we will make sure you are happy with our service level

Every agent and driver in our team has been professionally trained and is being constantly monitored

We offer 24/7 immediate towing and roadside assistance services

With our invoice you could get reimbursed by your insurance provider

We use state of the art technology to make sure we dispatch the closest tow truck to your location, to reduce your waiting time

All tow trucks in our network are fully licensed and insured
Roadside Assistance Vs. Auto Towing
Not sure what your vehicle may need in order get back on the road? Let a Tow Squad expert agent help you understand exactly what what's needed.
Roadside assistance

service may be done faster than getting towed to a shop.
Solving a breakdown by one of our roadside assistance services rather than towing your vehicle to a shop may reduce your cost.

Tow Squad's agents are highly trained to deal with any roadside assistance or towing scenario.

Few simple questions will help our agent identify the issue with your vehicle and assign the right tow truck or service unit to your location. Determining whether it's a battery jump start or a tow is easy.

Serving you by the "We've been in your shoes" approach, knowing how it feels to be stranded on the side of the road.
24/7/365 IMMEDIATE RESPONSE CALL 888-603-2599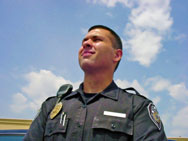 LIVE agents are standing by 24/7 call 888-603-2599
Reliable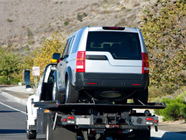 Our large national network of local drivers get you back on the road in no time.
Quick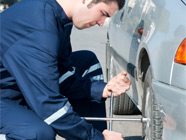 Licensed and insured technicians get the job done right the first time.
Knowledgeable