Towing Woes in Honolulu
By: Erez Kanaan, Tow Squad News. Published on:
Subscribe in a reader
Single-Contract Begins With Widespread Overcharging
HONOLULU, Ha. – Less then two months after instituting a single-contract for all city towing, Honolulu officials have determined the company chosen for the job has been overcharging since day one.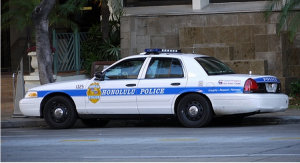 Leeward Auto Wreckers had submitted the winning bid, which included specific caps on towing and storage rates.  A representative from the company says a basic misunderstanding is at the heart of the matter.  City officials have demanded all customers be refunded the overpayments.
In early November city officials awarded the exclusive vendor contract for police and city towing on the island of Oahu to Leeward. Officials say roughly 2,0000 vehicle owners were overcharged in that time and are due a refund.
The issue was uncovered in a newspaper report by the Honolulu Star-Advertiser, which reached out to Leeward officials for comment.  Hans Tandal is their operations manager.
"We're not going to step into doing something wrong right from the beginning," Tandal told the newspaper. "It was just a misunderstanding."
The agreement had capped hookup fees at $60, though Leeward was charging $65.  The per-mile rate was set at $7, however Leeward was reportedly charging $7.50.  Part of the reason for selecting Leeward, according to city council members at the time, was the lower rates they promised.
Tandal initially said company officials believed the increased rates were allowed under the language of the agreement, and according to state law.   After an impromptu meeting with city officials was called Friday, the company agreed to immediately revert to the original rates.
Tandal also said plans to reimburse owners for the overcharges would be released by Leeward later this week.
 
__________________________________________
Want to share your own story?
Contact Us
or call 888-603-2599.