Honolulu PD Goes Single Contract
By: Erez Kanaan, Tow Squad News. Published on:
Subscribe in a reader
$60K Per Month Bid Covers Island of Oahu
HONOLULU – On Thursday city officials in Honolulu signed a five-year exclusive contract with a single company to handle all towing services for the police department.  Leeward Auto Wreckers will pay $60,000 per month, with the city capping fees at $165 per vehicle.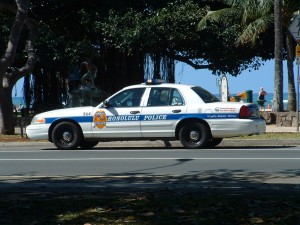 Prior to the agreement, five separate firms split the work, which predominantly involves parking violators, recovery of located stolen vehicles, and those involved in accidents. Each of the firms were assigned a district in the greater Honolulu area, or elsewhere on the island of Oahu.

Honolulu, the state capitol, is located on the Southeastern shore of the island, and the Honolulu PD has jurisdiction over the entire island. 
Some have expressed concerns over the new policy, and the decision to go with Leeward.  This is the company's first contract for police recovery.  Paul Perry, owner of All Island Automotive Towing told the Honolulu Star Advertiser, "I strongly believe the city has jeopardized the safety of the public's property."
City officials explained the decision as simplifying the process for the sake of the police and the public, only dealing with one company and a capped rate.
In a statement to the media, the city's motor vehicle administrator Dennis Kamimura said, "The one-contractor system has worked in other jurisdictions and is more efficient."
Some towing professionals who also submitted bids have expressed doubt as to whether Leeward will see a profit from the contract.
"We hope (Leeward) does well because this is our industry and we want to be protective of it," shop owner Barney Robinson said. "But it's difficult to imagine how this is all going to add up."  
Leeward Auto beat out four other bidders for the contract.
__________________________________________
Want to share your own story?
Contact Us
or call 888-603-2599.