Tow Shop Discovery Leads To Arrest
By: , Tow Squad News. Published on:
Subscribe in a reader
Computer Memory Card Contained Illegal Material
PALM BEACH, FL – A Florida man is under arrest after a tow shop discovered digital images of children among the customer's belongings.  The photographs in question were of a sexual nature.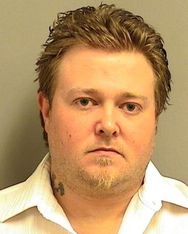 Nicholas Fogarty of Palm Beach was charged with possessing images of children involved in sexual conduct.  An employee at All Florida Towing in Lake Park was checking the contents of a computer memory card from a vehicle that had been abandoned at their yard.
Upon discovery of the material, supervisor Heather Potter immediately notified police.
The vehicle was a 2009 GMC Envoy that had been involved in an accident in September.  Potter told authorities, according to the police report, that Fogarty had visited the shop the following day to retrieve his personal belongings.  She was uncertain which items, if any, Fogarty had removed at that time.
An attempt was made by Fogarty's mother to pay her son's towing and storage costs with a credit card, but the shop does not accept payments by phone.  After no other attempts were made to retrieve the vehicle, the shop sought a court order to auction it.
Police were granted a search warrant last week for both the vehicle and the memory card.  There they found images of a girl estimated to be between 9 and 12 years of age.  Police say they had been sent to Fogarty through email.  He was taken in to custody on November 7.
Fogarty, 30, is being held in the Palm Beach County Jail on a $21,000 bond.
__________________________________________
Want to share your own story?
Contact Us
or call 888-603-2599.