Tow Op Reunites Dog With Family
By: Erez Kanaan, Tow Squad News. Published on:
Subscribe in a reader
Owner Killed Helping Accident Victims
ALLENTOWN, Pa. – Last week a towing operator in Pennsylvania was able to help reunite a grieving family with a family pet separated in tragedy.
On Dec. 26 on I-78, Richard Helms pulled to the side of the highway to help some motorists involved in a minor accident.  He was struck and killed by an SUV that lost control on the icy surface.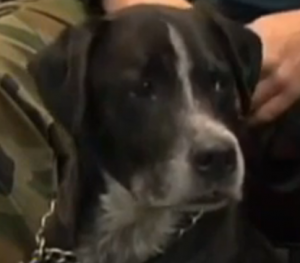 It's a senseless pattern the towing industry is all too familiar with, innocent lives lost at roadside.
In Helms' vehicle, his dog Rancid was discovered by Joe Krieble.  He'd been dispatched to retrieve the car from the accident scene.
Krieble, an animal lover, told WFMZ-News he could not bare turning the dog over to the local Human Society.  He decided to try and reunite Rancid with the victim's family.  Krieble said he and the dog quickly developed a bond.
"He needed some love and attention instead of just being thrown into a crate of some place," said Krieble.
Police allowed Krieble to take the animal home.  He has two dogs of his own, and knew he would want to be reconnected with them if separated.
Within two days he was able to reach the family and arrange a Friday reunion with Richard's brother.
"Unfortunately, they lost a loved one. They're not going to lose this one," Krieble said.
__________________________________________
Want to share your own story?
Contact Us
or call 888-603-2599.