Tow Op Charged After Repo Mistake
By: , Tow Squad News. Published on:
Subscribe in a reader
Locals Chase Truck as Operator Phones Police
DENVER, Co. – A towing operator in Colorado has been charged with vehicular theft after apparently repossessing the wrong vehicle Monday and engaging in a high speed chase with three civilians.  Two of the persuing drivers were also cited in the incident.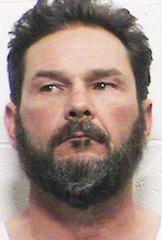 Charles Buckland of Delores, Co. was charged with wreckless driving and motor-vehicle theft.  He was working for PNR Services, a small reposession outfit operating in southern Colorado.
According to the La Plata County Sheriff's Office, Buckland was dispatched to locate a gray Chevrolet Trailblazer registered to an address on Browning Avenue in Ignacio.  The vehicle's license plate began with the numbers '433.'
Police say another gray Trailblazer with the same beginning numbers was parked near that address when Buckland mistook it as his target.  The owner, Paulita Manzanares, spotted Buckland as he was hooking up her vehicle and phoned authorities.  Before they could arrive, Buckland had secured the Trailblazer and began driving away.
This is when police say two neighbors began following the tow truck in separate cars.  Manzanares remained behind to await police.
At some point during the chase, Buckland allegedly struck another vehicle.  Police say the owner of that car then also began persuing the tow truck.
During the pursuit, Buckland phoned 911 and reported he was being chased in his tow truck.  As he rapidly approached the New Mexico state line, he reportedly made a sudden U-turn maneuver, damaging the attached Chevy.
Shortly thereafter police met up with the small caravan.
Buckland was arrested at the scene.
__________________________________________
Want to share your own story?
Contact Us
or call 888-603-2599.