Pregnant Woman Swipes Truck During Repo
By: , Tow Squad News. Published on:
Subscribe in a reader
Crashes Into House When Trucker Helps Police
CANTON, OH – After a frantic and dangerous chase that covered nearly eight miles, a 21-year old Ohio woman was arrested Friday when she allegedly stole a tow truck that had hooked up her SUV, crashing both vehicles into a house.  The operator was in the process of reposessing the vehicle when the theft occurred.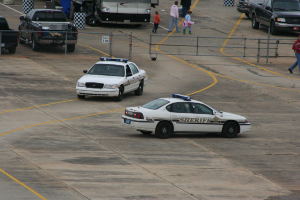 Massillin, Ohio police arrested local resident Sophia E. Davidson on charges of felony theft and fleeing police.
The incident began when Ed Meadows, a driver from Skipco, a reposession outfit, was hooking Davidson's Mountaineer per the credit agency.  That's when he said she began trying to physically pull him away from his work.  As he continued the process, he suddenly heard the door to his truck close.
"As I was repo'ing it, she jumped in and took off," Meadows said.  "I'm kind of dumbfounded right now. I've never had that happen before and I've been doing this a long time."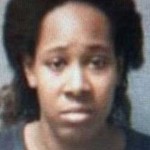 Some veteran police were surprised as well. indicating it was among the most unusual chases they'd been a part of.
"I've seen a lot of chases in 25 years," Sgt. J.J. DiLoreto said. "But nothing like that."
"I've never chased anybody driving a tow truck with a car on the back of it," Lt. Michael Mareno added.
At times the tow truck was clocked at over 65mph, with the tires of the Mountaineer quickly wearing away as it repeatedly fishtailed.  Eventually both back tires blew out.
Five police cruisers were involved in the chase, which ended with the assistance of an unidentified tractor trailer driver.  He spotted the action and pulled across traffic to block the tow truck's options.  Shortly after being diverted, the truck crashed into a single-story unoccupied home. A sizable portion of the front wall of the home was punched through.
"I don't know who he was, but he helped us out a lot," said DiLoreto, speaking of the mystery semi driver.  "He went back and forth from lane to lane. He could tell we were after her. She couldn't get in front of him and that slowed her down to 25 to 35 mph."
UPDATE: 10.2.12
At a court hearing to discuss bond for Davidson, prosecutors revealed that she was eight months pregnant at the time, and is due in early November.
"You could endanger your child with that kind of behavior," said district judge Roland Centrone, "That's why I want that medical information."  
He set bond at $25,000 under the condition that she not drive if released to await trial.
__________________________________________
Want to share your own story?
Contact Us
or call 888-603-2599.