Tow Truck Thief Chased In His Own Vehicle
By: , Tow Squad News. Published on:
Subscribe in a reader
Suspect Possibly Linked To Several Auto Thefts, Police Say
MESA, AZ – Police in the Apache Sands section of Mesa, Arizona believe they have solved a string of auto thefts after a high speed chase for a stolen tow truck.
Police say Joshua Larson, a 29-year old Mesa resident, paralyzed a bystander during the chase as he was pursued by police and the owner of the tow truck, who was driving the vehicle Laron allegedly left behind at the scene.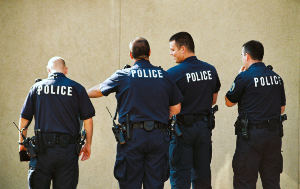 Following a crash, Larson escaped on foot. Police tracked him to his home and arrested him last week.
He was charged immediately with stealing a Ford truck on July 13, likely the one the driver chased him in.  Additional charges for resisting arrest and endangering public safety are expected to follow.
Police also indicate that several other Ford pickups had been stolen recently in the area.  They located a 'jiggle key' among Larson's belongings, used to start a wide range of automobiles.
The owner of the towing company identified Larson as a customer from the previous day.
Larson was out on bail when the chase occurred facing charges of altering vehicle identification numbers.
The injured woman, who was not identified by police, was struck by the tow truck as Larson evaded capture.

__________________________________________
Want to share your own story?
Contact Us
or call 888-603-2599.