Security Cameras In Tow
By: , Tow Squad News. Published on:
Subscribe in a reader
More Fleets Installing Onboard Systems
HOUSTON, Tex – The growing trend of installing security cameras and microphones into first response vehicles has been gaining speed across the country. No longer are dashboard cams now just for police cruisers, as systems are being installed on fire and EMS vehicles, and now even tow trucks.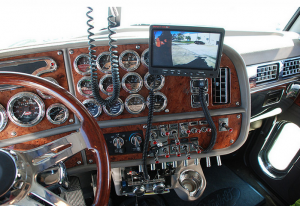 Safety Vision out of Houston was founded in 1993, and was one of the early enterprises to recognize the potential for mobile cameras.  Their equipment is now active inside city buses and fire engines worldwide, along with a growing number of a private vehicles.
The results can be dramatic, as demonstrated by CATS, the city bus system for Baton Rogue.  In the two years since the equipment was first installed, workmans comp cases have been reduced by 85%.  During that period, only one fight on a public bus was reported, compared with dozens a year before the technology.   Likewise, passenger complaints dropped 85%.
Notices are posted inside the bus, warning that audio and video is being recorded during service.  The system deployed in Baton Rogue utilizes 8 cameras for each bus, with a digital storage system onboard maintaining the data.
Microphones began being incorporated into such systems in recent years, increasing concerns over issues of privacy.  Many see such measures as furthering a police-state atmosphere where nothing remains private.  One particular unit available through Safety Vision is aimed squarely at the driver, monitoring for behavior like texting-while-driving or driver fatigue.   
In Baton Rogue, Brian Marshall is CEO of CATS.  He tells CBS News that the tapes are only ever reviewed when an incident occurs, and are usually only saved for two weeks.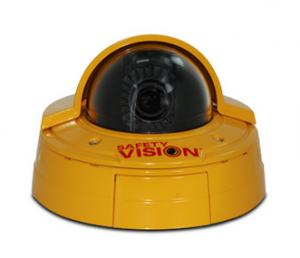 "We don't have that kind of time, nor interest" he said, referring to concerns of privacy.
For the towing industry, larger equipment can represent a sizable investment that needs protecting. More and more shops are installing units for insurance purposes. While they can certainly be used to make sure drivers follow proper company policy, they have also proved useful when crimes are committed against the driver or vehicle.
Last May in Texas, a Safety Vision system recorded a shooting that occurred during a repossession attempt. With cameras mounted at the wench, in the cab and on the side of the vehicle, both audio and video revealed the sequence of events.  The driver survived, and the security footage was presented in court as evidence against the suspect.
Camera systems can also provide an extra set of eyes to the operator, or in some cases, several sets of eyes.  These can aid with hook-up, and maneuvering both vehicles through traffic.
SEE THE VIDEO HERE…

__________________________________________
Want to share your own story?
Contact Us
or call 888-603-2599.