Scranton Plan May Cut Tow Revenue
By: Erez Kanaan, Tow Squad News. Published on:
Subscribe in a reader
Local Leaders Consider City-Owned Storage Lot
SCRANTON, Pa. – City officials in Scranton, Pennsylvania are considering a new measure which could deeply impact the profitability of several area towing firms.  A new proposal calls for a city-owned private storage lot for abandoned, accident and violation vehicles.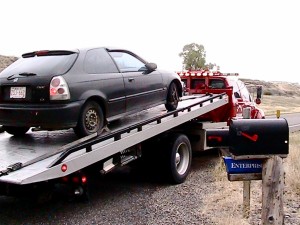 Rolled in to next year's city budget is a measure allocating $300,000 to turn an empty lot adjacent to police headquarters into the city's private storage and salvage yard.  The typical storage fees that a firm would charge while the vehicle sits unclaimed would instead then go into city coffers.
"This could really put us all out of business," says owner Jim Morell, speaking with the Times-Tribune.  "You want to stomp on 15 businesses, this is the way to do it."
Morell is referring to the 15 area companies that share the rotation of official City of Scranton tows.
Councilman Jack Loscombe seemed to dismiss the concerns of those effected after a recent meeting, saying "We're not taking over towing, we're just taking over the storage.  They could make noise if we took over everything. There's still a piece of the pie out there for businesses."
Storage rates for unclaimed vehicles comprise a significant cut of profits industry-wide, and often help cover operating costs.
One counter-proposal being considered would have each of the 15 firms pay their annual fee to be in the rotation in advance for 5 years.  It was a suggestion made by the companies as a means of protecting the status quo, at least for now.
A final decision is expected early next year.
__________________________________________
Want to share your own story?
Contact Us
or call 888-603-2599.