Editorial: A Tale of Two Ordinances
By: , Tow Squad News. Published on:
Subscribe in a reader
Seattle Caps Rates, Seminole Cnty. Raises Cap
ORLANDO, Fla. – While the work of towing professionals is essential to keep local government running smoothly, the industry has also become a regular target by politicians in communities large and small.  Usually when towing fees are discussed in city council or county board meetings, the motive is limiting the rates tow shops can charge.  In some areas, though, that effort is not quite so one-sided.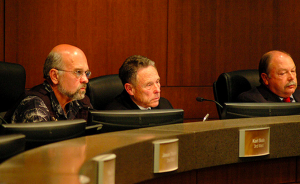 Seminole County sits just north of Orlando's Orange County in central Florida.  On Tuesday, county commissioners there approved a motion to raise the area towing cap from $112 to $125.  Storage fees were also bumped up to $25 a day, a $5 increase.  County officials acknowledged that the increase was to help tow operators keep up with rising costs.
Meanwhile in Seattle, after a nearly year-long dispute between city hall and towing professionals, city officials elected last month to cap towing rates and storage fees.  $183 is the limit set for the first hour of an impound tow from private property, with an additional $130 allowed for time beyond the first sixty minutes.  It caps storage rates at $15.50 per twelve-hour block.
This differing value of services tends not to be an issue of georgraphy, weather or population size – instead simply a matter of politics.  The towing industry makes for an easy target, one political figures can openly malign, if not stereotype.  The label of 'predatory' is one that has been widely used against an entire field, staining the name of many honorable professionals.
When corrupt police officers are prosecuted, the taint of the offense is not typically used to shade the entire police department.  When a fire investigator in Oakland, Calif. was determined to be a part-time arsonist, the entire fire-fighting community was not called in to question.  When politicians and city leaders do so to our profession, it is not a victim-less crime.  
While our industry fights – like every other – to scratch out a living amid rising costs – many towing professionals are seeing their livelihoods put in serious jeopardy by such random price caps.  These policies may go over well with voters, but they frequently overlook the financial realities of the business.
Instead of punishing the entire community of professionals with a broad set of guidelines, perhaps the solution to predatory towing is to go after the specific offenders.  That line of thinking seems to apply to most other occupations.  Why do our professionals deserve any less?
__________________________________________
Want to share your own story?
Contact Us
or call 888-603-2599.