Philly Tow Op Detains Suspect
By: Erez Kanaan, Tow Squad News. Published on:
Subscribe in a reader
PLUS: City Approves New Towing Policy
A tow truck driver in Philadelphia is being thanked by police for going above and beyond on the job this week.  According to officers, he detained a dangerously drunk driver who was fleeing the scene of an accident.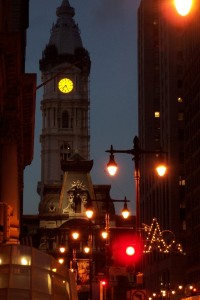 Philadelphia Police say Marcus Branker witnessed the driver in a red Mitsubishi headed north on Roosevelt Boulevard on Sunday afternoon.  That's when Branker says it slammed into a parked vehicle and then quickly continued ahead.
Branker followed the uneasy vehicle for a bit when it suddenly struck another parked car, this time a police cruiser.  According to WPVI-News, this is when Branker was able to prevent the driver from causing further harm.  
Police say he held the suspect until law enforcement arrived.  
The driver was charged with DUI, with additional counts likely to follow.  
Meanwhile in Philadelphia, the city council has passed new towing policies which eliminates the need for on-site police for illegally parked vehicles.  As Tow Squad News reported Thursday, the new law would instead require a photograph be taken of the violation vehicle to meet the burden of proof.  
__________________________________________
Want to share your own story?
Contact Us
or call 888-603-2599.