Officials Blamed for Plow Failure
By: , Tow Squad News. Published on:
Subscribe in a reader
Some Streets Unplowed for 5 Days
BROOKHAVEN, NY – The failure of local government to keep a Long Island community's roads plowed following last weekend's snowstorm has led to the resignation of one official.  Some area residents and towing professionals say that's not enough.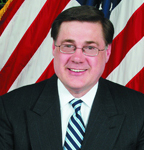 The town of Brookhaven accepted the resignation of Michael Murphy, the acting Highway Superintendant whose responsibility it was to coordinate plow service for the community of roughly half a million residents.  
According to his office, Murphy called in sick on four days during the height of the emergency.  The reason for his absence alternated between a tooth ache and an undisclosed family matter out of town.
Murphy's second in command, deputy supervisor Dan Palico, pointed the finger of blame directly at Murphy, while speaking with a gaggle of local reporters.
"The blame, unfortunately, lies squarely with him," Palico said.  "One hundred percent inexcusable."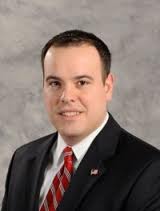 Some are also calling for Palico to be fired, as he too should have been prepared to step up in his boss' absence.  
But perhaps angering local residents the most was the choice by town manager Ed Romaine to leave for a Jamaican holiday just ahead of the storm's arrival.  
"There was a week before the storm and everyone knew what was going to happen," said resident Lori Materazzi, speaking with the WNBC-News.  "They both should have been around or should have taken care of it."
Area towing firms may have actually seen an increase in some business as owners struggled for ways to release their vehicles. Simultaneously they would have likely lost greater business in areas not accessible due to the unplowed accumulation.  
Romain had returned from Jamaica by Thursday, with many still clamoring for his job. Meanwhile, despite having resigned as a superintendant, Murphy will retain his roughly $100,000-a-year position with the highway department.
When you're stuck in the snow, contact Tow Squad for fast roadside assistance.
__________________________________________
Want to share your own story?
Contact Us
or call 888-603-2599.