Bracing for Blizzard Business
By: Erez Kanaan, Tow Squad News. Published on:
Subscribe in a reader
Up To A Foot of Snow Possible in NYC 
BOSTON, Mass. – Much of the New England corridor is essentially shutting down for business as blizzard conditions begin to pummel the region Friday.  The weekend is expected to bring busy days for towing operators as communities begin to dig their way out.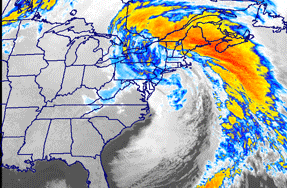 The storm, which some are calling 'Nemo' is expected to bring massive power outages and road closings.  Some communities like Boston have severely restricted road travel throughout the day to minimize risk.
Expected to take the hardest blows are New York and surrounding states. New York City could see a foot of snow in some metro areas. 
Outside of the storm's main path, other communities are bracing for heavy snow and dangerous driving conditions.
In Saginaw, Michigan the team at Kreager's Towing is geared up and anticipating a heavy workload.
"We were expecting it to come a little earlier," said general manager Rob Kreager, speaking with The Bay Times. "I was looking at the radar and thought this thing was going to hit sooner but it seems to keep skirting us."
By early Friday the snow had arrived, and strong.  Most areas are expected to see the heaviest accumulation as conditions persist overnight.  Kreager says his professionals are ready.
"Obviously the crew is rested," he said. "The trucks have been checked over, aired up and fueled. We have extra crew ready to go in case we need them."
When you're stuck in the snow, contact Tow Squad for fast roadside assistance.
__________________________________________
Want to share your own story?
Contact Us
or call 888-603-2599.