Indy To Overhaul City Towing
By: , Tow Squad News. Published on:
Subscribe in a reader
Asking Tow Firms For New Solutions
INDIANAPOLIS – City officials in Indianapolis are examining ways to modernize and streamline their towing and vehicle retrieval policies, and are reaching out to the professionals for recommendations.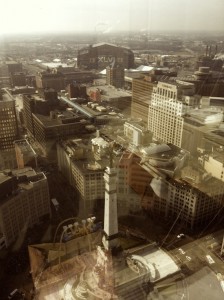 "Our current towing processes are outdated," said Rick Powers, director of the city's Department of Code Enforcement, speaking with WISH-News. "We believe we can achieve both long-term savings for taxpayers as well as improved service for residents by taking a fresh look at towing practices and by embracing new technology."
The city has asked area towing firms for ideas and proposals that would hopefully save the city and its citizens time and money.  Solutions for reducing the bureaucracy and minimizing processing and storage times are being sought.
One idea that has been well received is allowing owners to recover their vehicles without having to first visit the City-County Building for paperwork purposes.  One-stop vehicle redemption, as the city calls it, would allow for on-site processing at the tow yard.
The city is also looking to implement a software/data management system to track city-initiated abandoned tows. This could help curb repeat offenders, and might also include a public interface.
Part of the effort is to develop a five-year plan to reduce over cost and increase transparency to the public.  Officials have also asked for input on improving their disaster-response plan, and how the local towing community might contribute.
The city will be accepting proposals for about another three weeks.
__________________________________________
Want to share your own story?
Contact Us
or call 888-603-2599.