Credit Cards Payments Now Easier
By: , Tow Squad News. Published on:
Subscribe in a reader
 SMALL BUSINESS SERIES    
Card Readers Makes Processing Mobile
TECH BEAT – Not that long ago, many small businesses were unable to process credit card payments due to the costs involved, especially factoring in a dedicated phone line. For many tow shops, the process also has proved impractical for some jobs out in the field.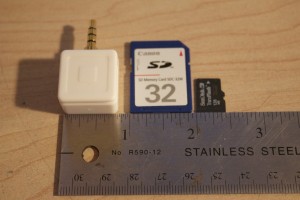 The card reader Square was only launched in 2010, but in very short order the company has brought their service to millions of users.  They provide business owners with a small plastic device that plugs into the audio jack of a mobile phone.  This acts as a credit card reader that works with the company's app on the phone.
Square has a couple of different fee options, usually taking a 2.75% processing fee from each transaction.  There is also the option for a flat monthly rate of $275 to avoid paying a percentage.  As for the reader, just this month Squares went on sale at Starbucks for only $10.
According to the New York Times, these units will be available at all 7,000 Starbucks locations in the U.S.  New members can receive a $10 credit for registering, essentially making the reader free.
Not accepting credit card payments has cost many businesses a significant revenue stream in the past.  As customers are not typically charged a monthly rate for Square, many users keep it on hand for when customers have no other payment option.
Tow shops can also pick up extra business by joining Tow Squad.  Our Cash Calls bring in ready dispatches for roadside assistance.
MORE FROM THE SMALL BUSINESS SERIES
Bringing Desktop To Dispatch Calls
__________________________________________
Want to share your own story?
Contact Us
or call 888-603-2599.