Bringing Desktop To Dispatch Calls
By: Erez Kanaan, Tow Squad News. Published on:
Subscribe in a reader
 SMALL BUSINESS SERIES    
App Delivers 

Mobile 

Desktop
TECH BEAT – In towing, a lot of times it helps to have your information on-site, and phones and tablets can only bring so much out into the field. For shop owners especially, much of their contact information and filing systems are essentially hard-wired back at the office.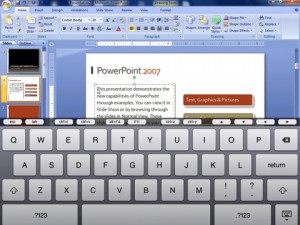 A thousand different things can delay a job or throw off your entire dispatch schedule. Many smaller shops aren't connected on a shared network beyond the CB.
However, a new mobile app for the Android and iPad now allows users to access their entire desktop from out in the field. For professional towing, it can mean bringing your base of operations into the tow truck.
Splashtop Remote Desktop was designed to bring your full system to your smart phone or tablet. It condenses the images appropriately, and allows you to open files and conduct business, just as though you were sitting at the computer.
Designer Mark Lee indicated that he wanted to bring such devices a more hard-line connection with the user's central computer. His apps are compatible with both PC and Mac systems.   
For those who don't keep most things stored on their phone in the first place, the app offers a simple solution to accessing almost anything on your system.  
For towing professionals who have to juggle their schedule throughout the day, this convenience can actually save on fuel and wear-and-tear. It also provides a simple way to bring your entire music collection along for the recovery and transport. 

Early reviews for the app were very positive, which along with a retail of only $8.99 quickly made it one of the more popular apps among business owners and other consumers. 
MORE FROM THE SMALL BUSINESS SERIES
Credit Cards Payments Now Easier
__________________________________________
Want to share your own story?
Contact Us
or call 888-603-2599.
IN THE NEWS: Bringing Desktop To Dispatch Calls