3 Free Ways to Tow the Books
By: Erez Kanaan, Tow Squad News. Published on:
Subscribe in a reader
 SMALL BUSINESS SERIES    
Software Solutions for Accounting Needs
TECH BEAT – Like any other business, large or small, a towing firm's success depends largely on keeping track of the bottom line. Many in the field find paperwork more difficult to navigate than downslopes in winter.  Still, the job has to be wrangled, and come tax time – it can be a real lifesaver to have everything invoiced and accounted for in one handy location.
There are countless free and paid options for managing the books.  Here we'll examine some of the better free choices that specialize in small businesses.  For shops running a fleet of less than five tow trucks, these provide a way to quickly organize your company finances.  Each of these services provide a secured network to protect your data.

This site offers the basics of invoicing customers, building contacts and maintaining vendor accounts.  The design is smooth and easy to follow, offering simple choices to move forward through each step. Numia even allows for scanning checks and storing them alongside transactions and payments. You can even text in a transaction to your account while out in the field.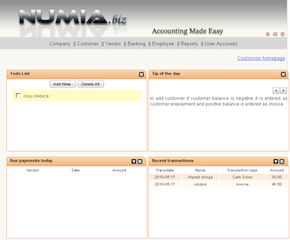 Multiple users can be given access to certain elements of the account, allowing you to delegate some of the workload. Shops can train drivers to enter invoices directly, or leave it to a single bookkeeper. It also provides a user-friendly interface that is easily mastered in little time.
This can make weekly payroll a much faster endeavor, bringing greater efficiency to your time.
Numia has a great series of short video tutorials to help with each step of the process. They also use secure hypertext transfer protocol on each transaction.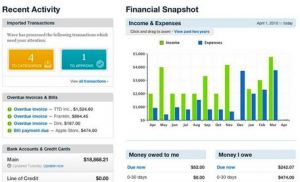 This widely-used system was specifically designed for businesses with fewer than ten employees.  By focusing on the needs of smaller firms, they provide a leaner, less-clogged option that lots of users love. That's not to say they don't hit all the basics, but does so with a more user-friendly approach then many providers.  
Wave requires a free registration, and they will send you the occasional email – but for the most part it operates with you, and on your timeframe.  
It's there with all the standard features: invoicing, payroll, supplies and overhead. Working as a cloud system, it offers greater accessibility to multiple users.  As a tow shop owner who is also out in the field a lot, this option can allow greater control from virtually any location.
Just launched publicly in 2010, Wave is now used in over 200 countries.  
CARTBOOKS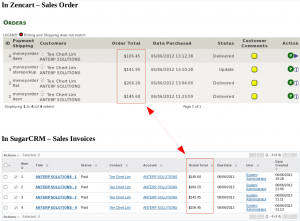 While Cartbooks is fully integrated to function with a companion online shopping cart, many standard brick-and-mortar owners have been won over by its ease of use and interface.  
It has the capacity to handle small business, but can also manage companies as they begin to grow.     
Cartbooks can connect with your mobile devices, bringing your data into the tow truck if needed.  
They offer support in multiple languages, and there's no trial period.   
As with each of these tools, Cartbooks provides a friendly interchange that doesn't require a lot of accounting knowledge to navigate. 
MORE FROM THE SMALL BUSINESS SERIES
Credit Cards Payments Now Easier
Bringing Desktop To Dispatch Calls
__________________________________________
Want to share your own story?
Contact Us
or call 888-603-2599.