Coast Guard Officer Wins Tow Suit
By: , Tow Squad News. Published on:
Subscribe in a reader
Vehicle Sold With Owner Deployed At Sea
MIAMI, Flor. – Details were released last week on final judgement in a civil case pitting a Coast Guard member against the tow shop that sold his stolen vehicle while he was deployed in service.  Damages were awarded to the vehicle owner totaling over $67,000.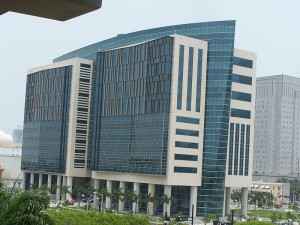 In March of 2011, an active member of the U.S. Coast Guard named Gabriel Padilla reported his car stolen to North Miami Police.  Hours later the vehicle was involved in a minor accident, and was ultimately transported by Midtown Towing to their private lot.
According to Padilla's attorneys, he unsuccessfully attempted to recover the vehicle, informing the shop he was about to begin a two-month deployment.
During that time, Midtown obtained a storage lien and sold the vehicle and its contents.
In October, the law firm Hunton & Williams filed suit on behalf of Padilla as part of a larger effort to provide pro-bono legal aide to service members.  They sought punitive damages of $50,000 against the shop, plus the value of the vehicle and subsequent expenses.
On Jan. 11 of this year, with Midtown failing to respond, Judge Marcia G. Cooke of U.S. District Court in Miami entered final default judgment for the plaintiff.  The full judgement totaled $67,721.29.
As part of her ruling, Cooke found that Midtown Towing had violated the Service Members Civil Relief Act. This broad federal statute limits the recourse of lien holders against actively-deployed service members. 
__________________________________________
Want to share your own story?
Contact Us
or call 888-603-2599.