Porsche Has Wild Ride on Flatbed
By: , Tow Squad News. Published on:
Subscribe in a reader
Stolen, Carjacked, Abandoned
NEWARK, NJ – Two men are being sought after they carjacked a tow truck driver in Newark Wednesday evening, then attempted to make off with the Porsche attached to his flatbed.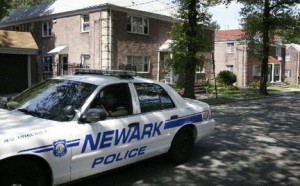 The Porsche had already been stolen before the carjacking.  The tow truck was returning it from where police discovered the vehicle when two men approached the driver and brandished guns.  The driver later told police the men had stepped out from a black Mercedes-Benz before accosting him.  
The driver was struck in the head with one of the handguns, though not seriously injured.  Police would later find that gun at the scene after both men fled in the flatbed.
Police began searching the immediate area for signs of any of the three vehicles: the Porsche, the flatbed tow truck, or the black Mercedes.
Within minutes the Porsche was spotted on the shoulder of I-280, its engine idling though still attached to the truck.  Two men fled the scene as they were approached by police.
Newark Police are currently searching for the two suspects, along with the driver of the Mercedes..
__________________________________________
Want to share your own story?
Contact Us
or call 888-603-2599.