A Safe Tow Home
By: , Tow Squad News. Published on:
Subscribe in a reader
Offering Option To Drunk Driving
SCOTTSDALE, Az. – The number of tow shops participating in programs to provide intoxicated drivers a safe way home this New Year's Eve continues to grow. While the specifics of the programs may vary from location to location – the goal remains a shared one.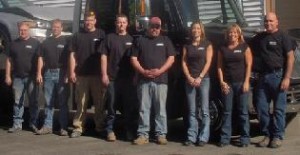 At Arnie's 24 Hour Towing in Charlton, Mass. they're gearing up for their first year with such a program.  Calling the initiative Tipsy Tow, they plan to have four drivers on call tonight between 10 p.m. and 2 a.m.  The drivers are volunteering their time for the effort.
In Lake Charles, La., the team at Elite Service has partnered with radio station Gator 99.5 to bring safe and free tows to partygoers. Budweiser is co-sponsoring the cajun-themed program, which is being called Tow & Geaux.
For the Auto Club Group in Tampa, this will be their fourteenth year providing such a service, which it also provides on Christmas Eve and July 4th.  Their program is called Tow To Go.
Various chapters of AAA have operated similar programs in select communities for more then a decade. According to the National Traffic Safety Administration, 9.878 people were killed in drunk-driving crashes last year.  Nearly 400 were killed in the second half of December 2011.
__________________________________________
Want to share your own story?
Contact Us
or call 888-603-2599.