Drunk Drivers Offered Option Of Free Tow Home At Holidays
By: , Tow Squad News. Published on:
Subscribe in a reader
Volunteer Service Likely to Continue, Expand
JACKSONVILLE – This year 4th of July celebrations around the country included an effort to reduce drunk driving – a program offering a free safe tow to intoxicated drivers to get them and their car back home safely.  The program was sponsored by AAA, and is likely to continue ahead for years and holidays to come.
Gator Towing of Jacksonville participated in the "Tow-To-Go" program, available for both AAA members and non-members.
The program, which varies from state to state, began in 1998 in Florida.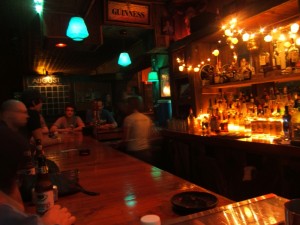 WTEV 47's Action News in Jacksonville reported that North Florida Sales, a regional Anheuser Busch distributor, and Budweiser teamed up with AAA Auto Club South and Gator Towing to offer free rides and tows to reduce the amount of drunk drivers on the road.
The rides were anonymous with no questions asked, and could be anywhere throughout the states of Florida and Georgia that passengers requested.
Research has shown, according to North Florida Sales representative Holly Hajdu, that the main reason people drive during holiday festivities when they shouldn't is fear of leaving their car unattended somewhere. Tow-To-Go provides a solution by transporting passengers safely to their destinations while their car is also towed home at no charge. The program is offered during the busiest holiday seasons, such as Independence Day, when drunk driving is at its highest levels.
Apparently, the general public is still unaware of this program and many people that are have been suspicious that it might be a trap to arrest people who have been drinking.  The evidence points to the contrary. Over a dozen towing companies in Pierce County, Washington participated in the program last New Year's Eve, according to KCPQ-TV News in Seattle. Bill Sullivan of Liberty Towing assured viewers that this was not a trick to arrest people.
Funding for the service is provided by Anheuser Busch, maker of Budweiser and Bud Light. "The Tow-To-Go program," said Kathy Casso, Anheuser-Busch VP of Corporate Social Responsibility, "is a simple and effective way to help prevent drunk driving." The company and its wholesalers have invested nearly a billion dollars the past three decades in advertising that promotes responsible drinking. July 4th typically has the highest incidents of fatalities due to drunk driving, according to the National Highway Traffic Safety Administration. Using the free Tow-To-Go service certainly beats getting a DUI and also helps keep the roads safe.
Drunk driving statistics reported by the Centers for Disease Control and Prevention (CDC) show that almost one third of all traffic deaths in America are caused by drunk drivers.
The program is nicknamed "Tipsy Tow" and is offered on days such as St. Patrick's Day and Memorial Day. Other AAA auto clubs participating in the program, are in Tennessee, Arizona, Northern California, Nevada, Utah, New Jersey, Northwest Ohio, South Dakota and Oklahoma. In California, the club limits rides to an individual and their vehicle within a range of ten miles from the pick up location, and only to the passenger's home.
Tow-To-Go's national phone number is 1-800-AAA-HELP.
Want to share your own story?
Contact Us
or call 888-603-2599.