Wheels of Justice Slow for Tow Op
By: Erez Kanaan, Tow Squad News. Published on:
Subscribe in a reader
Killed In The Line Almost 3 Years Ago
GREENVILLE, NC  l   When the murder trial of Eric Holloway gets underway this November in North Carolina, it will be a long time coming for the family of the towing operator he stands accused of killing. It was in September of 2010 that Walter 'Clay' Malloy, Sr. was shot to death at his tow lot.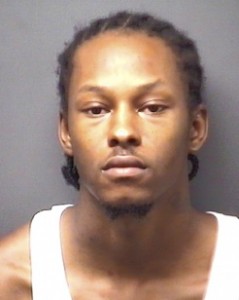 It was his own son, Clay Malloy, Jr. who would later discover the body. Within days police had made an arrest after one witness reportedly spotted a red and white roadster speeding away from Clay's Wrecker Service around the time of the shooting.
Police would charge 23-year old Eric Dominique Holloway, who was on probation from a 2008 conviction on 3 felony assault counts with intent to kill. Holloway's vehicle had been transported earlier that morning to the tow yard by Mr. Malloy, Sr.
The Clay County Medical Examiner's office determined that Malloy had been shot once, hit both in the arm and abdomen. His son found the body shortly before 7 a.m. when returning to the shop from another dispatch.
Police were able to connect Holloway's car quickly through the shop's dispatch records, the transport having been completed just hours before the homicide.
Holloway was charged with first-degree murder, armed robbery and possesion of a firearm by a felon.
Over forty self-loaders and flatbeds joined the funeral procession at Malloy's service in 2010, with many in the community expecting quick justice in such a seemingly open-and-shut case.
Instead a court date was finally set this week for November 4, over three full years after the shooting. 
Tow Squad News spoke with Clay Malloy, Jr. and his mother about the approaching trial. They indicated several people have reached out to them, relieved that action was finally taking place.
Many were also concerned about a pre-trial release of the defendent, according to Mrs. Malloy. After a misleading local news report suggested that Holloway's bond had been reduced, many thought he might be bailed out prior to trial.
The reduced bond was apparently instead issued to another defendant in the same courtroom. 
Even a conviction on one of the lesser counts could represent a third strike for Holloway, who was also convicted in 2005 for making deadly threats.  
__________________________________________
Want to share your own story?
Contact Us
or call 888-603-2599.