Murder Charge from Tow Lot Discovery
By: , Tow Squad News. Published on:
Subscribe in a reader
Suspect Met Victim Online, Police Say
ST PAUL  l  Police say a young woman whose body was discovered at an Anoka County tow yard met her killer online, apparently while working as an escort. The towing operator may have actually prompted the discovery, removing the vehicle before the body inside could be disposed of.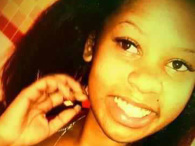 The body of Brittany Clardy, 18, was discovered at the tow lot in the back seat of a 2000 Chrysler Concorde recovered from an area apartment complex in St. Paul.
The discovery was made at the lot on Feb.22.  Both the car and the girl had been missing, by that point, for eleven days.
Initially hesitant to release details on the pending investigation, including the suspect's name, police have slowly begun to reveal what they believe happened.
Police say Clardy met Alberto Prece Palmer through an online classified service called Backpage.com. The victim is believed by police to have been working as an escort when she first came into contact with Palmer on Feb. 11.
After meeting up with Clardy, police say Palmer struck her repeatedly in the head with a hammer after an altercation. He then allegedly hid the body inside the sedan. It was only discovered after being transported for parking in a private lot.
This was presumably Palmer's apartment complex, where police he say went to clean himself up. The victim's vehicle did not have a sticker authorizing it to be parked on premises, and was subsequently towed.  
Palmer is currently also wanted in Georgia on multiple counts of assaulting women he met through similar online services.
The case crosses into different jurisdictions, and is being investigated by the St. Paul Police Department along with support from the Brooklyn Park Police, Columbia Heights Police, plus the Anoka County Medical Examiner.  
Earlier this month, prosecutors finally charged Palmer with second degree murder, holding him on a $2-million bond.  
Palmer did not enter a plea at his arraignment.
__________________________________________
Want to share your own story?
Contact Us
or call 888-603-2599.