Towing Oddities in Tel Aviv
By: , Tow Squad News. Published on:
Subscribe in a reader
Video Shows Handicap Space Painted Around Vehicle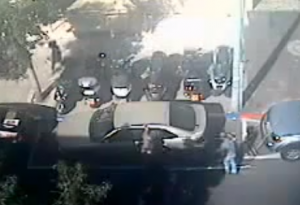 TEL AVIV I When President Obama's executive limousine became disabled earlier this week during a rehearsal run for his trip to Israel, the recovery effort led by a Tel Aviv tow shop received worldwide coverage.  At about the same time, another recent Tel Aviv transport was also gaining global attention, but for less commendable work.
The story went extra viral this past week after Israeli student Hila Ben Baruch posted a video to her Facebook page.  The footage, posted below, shows her legally-parked sedan being approached by city workers with buckets and paintbrushes.
They quickly transform the spot around her vehicle into a handicapped-only space with nothing more than some blue paint.
Moments later a tow truck arrives and transports Ben Baruch's vehicle away.
Hila Ben Baruch says she has lived in the neighborhood for months, and is well aware of which spots were handicapped-only and which were not.  Despite this, she was accused of lying when she called city officials to complain about the matter.
She was told the towing fee alone would be 350 shekel, or approximately $100.  It would be about another $300 for the fine of parking illegally in a handicapped-only spot. That, she she said in her post, was the last straw.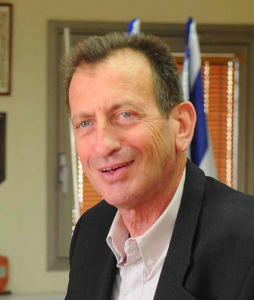 This was, of course, before she realized the entire incident had been captured on security camera.  When she discovered an area business had a camera pointed squarely at the space in question that day, she knew the evidence would prove her version as the truth.
As of Friday, the video had been viewed at least 250,000 times since it was first uploaded in February.
The ticket has subsequently been dismissed by the city with the towing charges cancelled. Tel Aviv's mayor Ron Huldai even apologized to Ben Baruch on his personal Facebook page.
The city issued a statement to the Jerusalem Post, describing the incident as "a severe mistake and a case of incompetence."
"The contractor who arrived at the scene marked it as a handicapped spot," the statement read, "but contrary to procedure did not notify the city inspection department."
One official suggested the city had intended to post area notifications about new handicapped parking in the neighborhood.
The city is the second largest in Israel, just north of the more populated Jerusalem.
The two tales out of Tel Aviv this week demonstrate one universal truth about recovery work.  When you give people the right to officially cease other people's vehicles, some will use that authority with integrity and responsibility, while others will surely abuse it for quick profit.
SEE THE VIDEO FROM TEL AVIV…
 
__________________________________________
Want to share your own story?
Contact Us
or call 888-603-2599.