Small Shops Find Social Media Profits
By: Erez Kanaan, Tow Squad News. Published on:
Subscribe in a reader
Tweets and Updates Are Driving Real Profits
SMALL BIZ SERIES  l  While the recovery profession hasn't changed dramatically with the information age beyond perhaps GPS dispatches, what has shifted significantly in recent years is the way customers now search for businesses.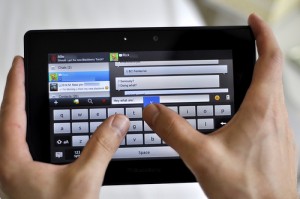 Fewer and fewer of us now turn to phonebooks or yellow page ads when hunting down a service company. An increasing number of people both young and old now turn to a web search engines or social media platforms for their initial leads.
If your shop has no presence whatsoever in the social media universe, experts say not to view it as an overly-difficult hassle.
Most popular sites such as Facebook and Twitter have free, basic set-ups that are remarkably-user friendly, even for the least savvy of surfers.
[ SEE THE VIDEOS BELOW FOR BASIC SETUP INSTRUCTIONS ]
The potential benefits to devoting an hour or two creating an online identity that local users can find is well worth the minor headaches it might bring. This proves especially true in terms of people now using their smartphones to conduct day-to-day business.
In a recent social media marketing analysis, author Michael Stelzner reported that nearly half of small business owners who engaged in social media reported direct results from their efforts. Nearly 60 percent also indicated saving revenue on other forms of media. 
Most shops now have a Facebook page, often set up with just the basics. Experts remind that businesses should not avoid developing a presence online because of lack of content. Your company profile doesn't have to have eighty pictures or a bio for each staffer to serve a purpose.
What's more crucial are the connections. Take the time to link your Facebook or Twitter accounts to other nearby businesses. This becomes mutually-beneficial in most cases, and can quickly begin spreading to more and more connections.
Growing a friends lists, or being liked by more and more users will link your business to those users accounts for the long run. Putting out a weekly or monthly message from your company can help refresh that memory for when customers later need a tow.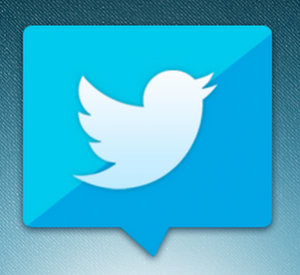 "While social media cannot replace traditional advertising in your marketing plan," said Ashely Poland of Demand Media, "using social media websites to market your products and website helps expand your reach without increasing your cost."
Your content can grow over time, right alongside the connections made. Many businesses now make it part of their regular routine to update their accounts to connect with new customers' social media accounts.
Many shops now also link to local police departments, auto shops and other tow-related sites.
Another benefit for business owners is they can control the contact made with their social media sites. By setting your site preferences correctly, you can set each so others can not post without your approval. This can help you maintain a positive, focused online presence that services your customer base.
"Not only do social media sites like Facebook and Twitter serve as general hangouts," Poland added, "but they also provide opportunities to spread your message as a business, to connect with your target audience better."
RESOURCES
How To Setup Twitter in Minutes

How To Setup Facebook Page

For Social Media Guidance…
MORE FROM THE SMALL BUSINESS SERIES
Credit Cards Payments Now Easier
Bringing Desktop To Dispatch Calls
__________________________________________
Want to share your own story?
Contact Us
or call 888-603-2599.
More Of the Legal Latest in Towing