GPS Tracks The Fleet
By: , Tow Squad News. Published on:
Subscribe in a reader
Greater Efficiency Through Satellite Tech 

 
SCOTTSDALE, Ariz. – Global Positioning Systems, or GPS, have been around since the early 80's, but only more recently became available to small businesses and everyday consumers.  In the industry of towing, the technology has practically revolutionized some facets of the work.  Like the hydraulic lift itself, GPS quickly became an industry standard.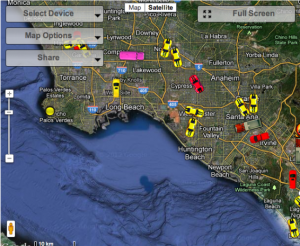 Naturally GPS helps pinpoint locations for faster service and easier routing, but many shop owners and fleet managers are now relying on the devices to improve efficiency.  Some systems can even help eliminate unauthorized use of equipment, those occasional 'side jobs' that often stay off the books.   
Even a small self-loader can represent a major investment for a business owner. For sake of insurance, or even liability, many owners have turned to tracking their fleets online.  It can mean greater safety for customer and crew alike, and helps reduce overall waste.
Many small shops still rely on individual GPS-units for their trucks, and maybe a similar system back at the dispatch desk.  Now more integrated systems are being made affordable, allowing smaller firms to connect their fleet and track the entire workload in real time.
Silver Cloud from Tracking Systems Direct in California, is a package of equipment and software currently used by several police departments, delivery companies and similar dispatched fleets.  Sometimes their results have proven virtually instantaneous, showing quick improvement in fuel usage and manpower.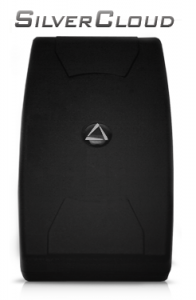 Shop owners can also use such a system to reduce dangerous driving, as the system will notify if a driver exceeds a pre-set speed.  Having such systems in place has helped some owners reduce their insurance rates.  
"When we designed the Silver Cloud technology," says company president Robert Wagner, "What we were thinking about was precision simplicity, and durability."
He stresses the user-friendly interface, and its futuristic feel.  Users can track the software from any computer or mobile device. as well as interface with the drivers.
The technology of GPS has arrived, and it doesn't appear to be going anywhere.  Owners are finding more and more ways to use the data to improve their bottom line.
__________________________________________
Want to share your own story?
Contact Us
or call 888-603-2599.