NH: Bump To Tow Rates Considered
By: Erez Kanaan, Tow Squad News. Published on:
Subscribe in a reader
Manchester PD Says Rate Not Competetive
MANCHESTER  I  Lawmakers in the capitol of New Hampshire are debating raising standard towing rates in that city to help recovery professionals keep up with the growing costs of doing business.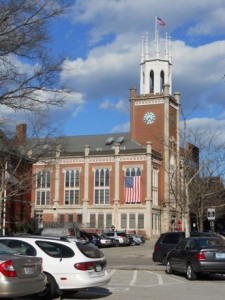 The proposal was made to Manchester's Administration Committee from the local police department, who recommended bumping the current rated of $70 for a standard tow up to $110. Any tows conducted outside of normal business hours would be capped at $125 instead of the current $85.
Storage costs would go from $25 daily up to $30 per day.  After hours release of a vehicle would now carry an added fee of $40, up from the current $25.
At last week's meeting, Manchester Police Chief David Mara pointed to rates in other nearby communities, suggesting the Manchester caps were not competitive.
"Gas prices have gone up, inflation, salaries," he said, speaking with the Union-Herald. "It was the fair thing to do. This doesn't bring us up to have the highest rates around."
Mara pointed to a study that showed similar cities typically charging more, and for good reason. He says the local shops who do police-contract work are providing an important service.
"Towing companies in these other communities are making a certain amount of money," Mara said at the meeting. "We're keeping to industry standards. We need companies to be on that tow list to facilitate getting cars off the street."
Also discussed at last week's meeting was the recent decision not to include an area towing service among the rotation of shops receiving police dispatches.  The tow shop, which is currently the subject of a Supreme Court ruling, had sought to be reinstated. 
The original case stemmed from the shop selling a man's vehicle while he was hosptialized, then offering him no compensation after the mistake.
As Tow Squad News reported last week, that Supreme Court decision could have considerable impact on the trucking and airline industries. At stake is whether a federal law can trump all consumer protection action on the state level in several transportation fields.
The committee decided not to overrule police discretion on the matter. The shop will not be included in the rotation.
On the towing rates, the full board of Manchester aldermen plus the mayor will put the matter to a vote sometime in April. 
__________________________________________
Want to share your own story?
Contact Us
or call 888-603-2599.