Heavyweight Holmes in Tow Dispute
By: Erez Kanaan, Tow Squad News. Published on:
Subscribe in a reader
Champ Says Lot Owner is Towing Away Customers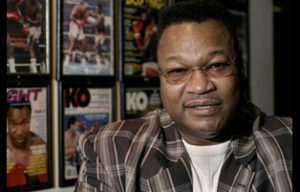 EASTON, Penn  l  Former heavyweight boxing champion Larry Holmes is in a towing dispute over his Pennsylvania restaurant, claiming a property owner is violating their written agreement not to tow customers' vehicles from the site.
At Champ's Corner in Easton, Holmes says a lot owner with whom he has a signed a 2005 agreement is ignoring the deal, plus a court order.
Last week a county judge ordered that the owner of Riverside Properties, Robert Harver, to cease having vehicles towed until the lawsuit Holmes has filed in the matter is adjudicated.
"The city of Easton would be harmed if a restaurant owned by one of its foremost citizens were to be damaged by indiscriminate towing," Judge Leonard Zito wrote.
Despite Zito's 9-page ruling, on Saturday Holmes claims another six vehicles were towed. 
"I tried to tell the truck (drivers)," Holmes told The Stanford News, "but they basically told me to go to hell."
"My business is hurting from this. I'm losing customers because they don't want to park there."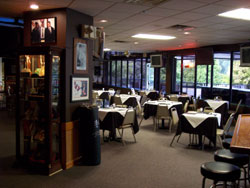 At one point Holmes was the owner of both lots, each located on Larry Holmes Drive. He sold the adjacent property to Harver about a decade ago. Since 2005, the two have shared the lot for customer use.
According to Jill Johnston, an attorney representing Holmes, Zito's initial ruling on the matter is a good indicator of a judgement to come.
She believe's the lawsuit Holmes has filed will be successful.
"Obviously, for the people who are patronizing Mr. Holmes's restaurant," she said, "who walk out and can't find their car, that's a problem."
"And the judge agreed."
__________________________________________
Want to share your own story?
Contact Us
or call 888-603-2599.