Body Found At NC Tow Yard
By: , Tow Squad News. Published on:
Subscribe in a reader
Trooper Remains on Administrative Leave
RALEIGH  l  A North Carolina state trooper has been placed on administrative leave after he ordered a seemingly abandoned vehicle towed to a salvage yard, reportedly not checking first to determine if anyone was inside. The body of the car's owner was discovered three days later by a different investigating officer.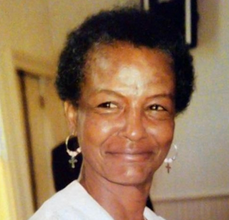 On Monday, family members reported 62-year old Carolyn Ann Watkins missing after she failed to show up for work following the weekend.
A police report indicates, however, that her vehicle was discovered last Friday, and presumed abandoned, in a ditch outside Raleigh. Each of the car's front airbags had been deployed in what appeared to be a one-car accident. 
The responding officer involved, Trooper Marlon Williams, is a 9-year veteran with the department. He ordered the vehicle towed by Dustin's Towing and Recovery, which transported it to a storage lot. There it remained untouched over the weekend, discovered only after Smithfield Police began investigating the disappearance.
While the trooper's actions and decisions are being internally reviewed, he will remain on paid leave throughout the investigation.
Wakins' son, Al Parker, has publicly expressed concerns that his mother may have still been alive at the time the vehicle was transported.
"How do you not look in the car?," he asked The Associated Press. "When you pulled the car out, how do you not see a body in the car?"
NC's Public Safety Commissioner Frank Perry released a written statement, promising "accurate information to the public as soon as available and appropriate."
"At this early stage," he continued, "our main concern is to conduct a thorough and professional investigation so we can determine exactly what happened."