W. Virginia Honors Police, Tow Driver
By: , Tow Squad News. Published on:
Subscribe in a reader
Sheriff Says Tow Op Was Real 1st Responder
CHARLESTON, WV  I  In a special ceremony held at the State Capitol of West Virginia last week, Governor Earl Ray Tomblin spoke of the bravery displayed one night by a group of police officers and a tow truck driver named Frank Massey.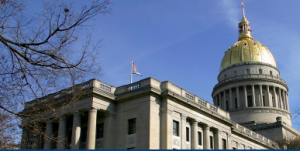 On Aug. 28 of last year, Massey was responding to a police-ordered tow at a roadside arrest site.  When he arrived, suspect Luke Baber had already shot and killed New Jersey State Troopers Eric Workman and Marshall Bailey.
Massey himself was shot by the suspect almost immediately upon arriving, but managed to escape the area.
Cabell County Sheriff Tom McComas spoke of Massey's bravery that night, calling him the real first responder that evening. Despite being shot, Massey had been able to alert authorities to the location, now a double homicide scene.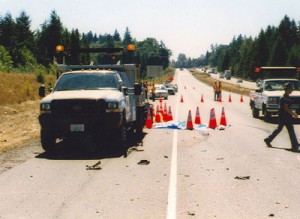 Baber's hands had been cuffed in front of him during the initial arrest, and no weapon had been found on him during the pat-down.  
Baber had first been pulled over that night driving a stolen truck. He was in handcuffs when he shot both troopers, using a gun concealed in his clothing. 
He was still cuffed when he shot Massey and took off on foot.
Police would eventually track Baber to a nearby wooded area where he was shot and killed by officers returning fire.  
In his prepared statement, Governor Tomblin said of the first responder, "They don't do it for the money, they don't do it because it's comfortable. They do it because they're called. We call men like that heroes."
Also honored at the ceremony was Clay County Deputies Chris Legg, Chris Davis and Rober Belt and Roan County Deputy John Westfall. Westfall was also shot that night while persuing Baber, but was luckily wearing body armor.
__________________________________________
Want to share your own story?
Contact Us
or call 888-603-2599.