Close Call for Tow Truck Driver
By: , Tow Squad News. Published on:
Subscribe in a reader
DUI at DUI Crash Site
PONTIAC, Mich. — A tow truck driver and some emergency responders barely avoided a second emergency when an intoxicated driver plowed through a crash site from an earlier DUI accident.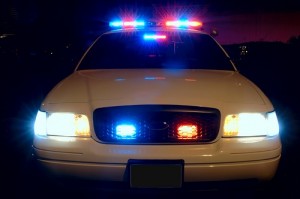 Police say two patrol cars and a tow truck each had their lights flashing Sunday night while clearing a rolled-over Volkswagen near Pontiac.   
The driver had lost control and flipped his vehicle, and is suspected of having been under the influence.
Around 3 a.m. as they were securing the Volkswagen, a Chevy Avanlance barreled directly through the middle of the scene at a high speed, just missing the towing operator and the tow truck.
According to police, the driver smelled heavily of alcohol.  He denied any drinking but refused a breath test.
Police took the driver into custody, with the arrest report indicating he became physical toward an officer at the intake center.  According to published reports, he was tased at least once.
Charges are pending until the results of his court-ordered blood alcohol test are available.
__________________________________________
Want to share your own story?
Contact Us
or call 888-603-2599.