Two Drivers Hit By Fleeing Owner
By: , Tow Squad News. Published on:
Subscribe in a reader
Tow Op Airlifted To Hospital
WINSTON-SALEM, NC – Police in North Carolina have arrested a man they say struck a towing operator Wednesday while trying to flee with his vehicle.  He then allegedly ran another tow truck off the road before being taken into custody.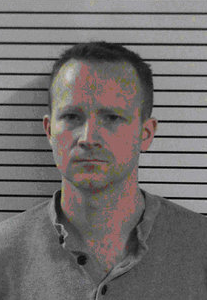 Police say this was a repossession that went wrong when Jason Faulkner, 31, approached the operator asking to retrieve valuables from the car before it was transported.  He agreed.
This is when, according to the Iredell Sheriffs Department, Faulkner started the car, striking the driver as he sped past.  The tow truck driver was airlifted to Charlotte's Carolinas Medical Center with a broken leg and possible internal injuries.
Another tow truck driver witnessed the incident and followed Faulkner in his own wrecker.  Police say Faulkner forced that vehicle off the road, where it crashed.  That driver had already alerted 911 to the chase.
Moments later police spotted Faulkner where he was taken into custody without incident.
Among the charges he faces is assault with a deadly weapon with intent to kill, larceny of a motor vehicle, and multiple counts of aggressive driving. Faulkner is being held at the Iredell County Jail with a bond of $200,000.
__________________________________________
Want to share your own story?
Contact Us
or call 888-603-2599.