Tow Ops Struck By Fleeing Vehicle
By: , Tow Squad News. Published on:
Subscribe in a reader
Owner Facing Minor Charges
FORT EDWARD, N.Y. — Two towing professionals were struck by the vehicle they were preparing to transport Thursday when the owner of the car drove it into them in her escape.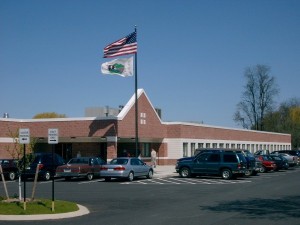 Sabrina Fosmer of Fort Edward was identified through her vehicle's registration information.  Fort Edward Police arrested her a short while later, charging her with one count of misdemeanor assault and another for reckless endangerment.
The two tow truck drivers each suffered minor injuries.  One was luckily thrown back into a snowbank by the force of the advancing vehicle.
They had been dispatched to the Broadway address at the request of the property owner, who specifically asked that the car in question be towed.  Police say it was during hook-up that the owner arrived, and immediately jumped behind the wheel.
Fosmer was arraigned late Thursday and is being held in the Washington County Jail until she can raise bail.
As both tow truck drivers escaped largely without harm, it is unlikely that prosecutors in Washington County will pursue further charges.
Fort Edward is located in upper half of New York, just north of Schenectady.
__________________________________________
Want to share your own story?
Contact Us
or call 888-603-2599.