Tow Ops Assaulted By ICE Agent, Son
By: , Tow Squad News. Published on:
Subscribe in a reader
Attack Captured by Security Cameras
ORLANDO, Flor. – Police in Orange County have charged a federal agent after he allegedly pulled a firearm on two tow truck drivers before repeatedly assaulting them. The attack was reportedly captured on multiple security cameras.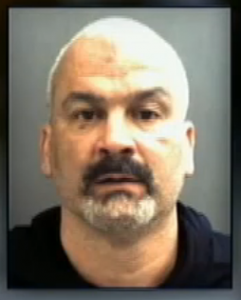 According to the arrest report, U.S. Immigration and Customs Enforcement officer Pablo Morales arrived at an Orlando-area tow shop on Saturday. He was accompanied by his son Diego, whose vehicle had been towed to the lot earlier in the day.
Police say Morales, his son and a third unidentified man demanded the return of the car, with Morales openly identifying himself as a federal agent.  
At one point he's seen retrieving a 9-mm handgun from a carry bag.  While Morales told investigators he did so only in self defense, the video suggests otherwise.
During the 15-minute video, the attackers can be seen repeatedly kicking and punching the two towing operators held at gunpoint.
Pablo Morales now faces an aggravated battery charge, plus assault with a firearm.
While the investigation will fall to local law enforcement and the State Attorneys office, the  Department of Homeland Security is also conducting an internal review.
__________________________________________
Want to share your own story?
Contact Us
or call 888-603-2599.