Pregnant Tow Thief Gets Probation
By: , Tow Squad News. Published on:
Subscribe in a reader
Crashed Self-Loader Into Suburban Home
CANTON, Ohio – An Ohio woman who pleaded guilty last month to stealing a tow truck as it was repossessing her vehicle has been sentenced to three years of probation.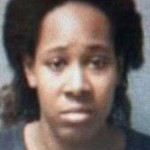 As Tow Squad reported in September, Sophia Davidson was eight-months pregnant at the time of the incident, which included a 7-mile highspeed chase that nearly totaled both the self-loader and her attached 2004 Mountaineer.
The chase came to an abrupt end when Davidson crashed the stolen truck into an unoccupied home in suburban Canton. No one was injured in the incident.
Stark County Judge Taryn Heath indicated that she felt Davidson was unlikely to re-offend.
At a pre-sentencing hearing in January, Heath said, "I think you had a tremendously bad day.  That being said, I still take what you did seriously and there are going to be some consequences."
On Thursday, Heath ordered Davidson to pay restitutions to the homeowner and the repo outfit, totaling about six thousand dollars.
Davidson, 21, could have faced more than five years in prison.  The incident did not effect her pregnancy, though details of the birth were not made public.
 
__________________________________________
Want to share your own story?
Contact Us
or call 888-603-2599.