Police Capture Cop Killer at Tow Lot
By: , Tow Squad News. Published on:
Subscribe in a reader
Beloved Trooper Was 35-Year Veteran of Dept.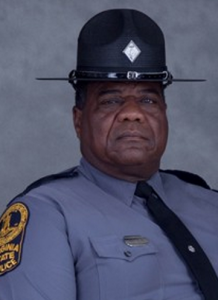 DINWIDDIE COUNTY, Virg  I  A suspect fleeing police after he allegedly shot and killed a Virginia State Trooper was eventually apprehended Thursday, found hiding in a towing and salvage yard about a half mile from the crime scene. By Friday, prosecutors announced they would be seeking the death penalty.
Russell E. Brown was found at Tony's Truck Repair and Parts in Dinwiddie County, a few hours south of Richmond. Police say Brown killed a veteran officer who was truly loved in his community.
Master Trooper Junius A. Walker of the Virginia State Police was a 35-year veteran of the department, described as a gentle giant. At 6-feet, 4-inches, Walker was known for his kind spirit and deep voice.
The master trooper had pulled over Brown's vehicle early Thursday afternoon during a routine traffic stop. At some point, Brown reportedly jumped from his vehicle and began firing at Walker's police cruiser.
Walker was able to return fire, but had been hit at least once. He later succumbed to his injuries.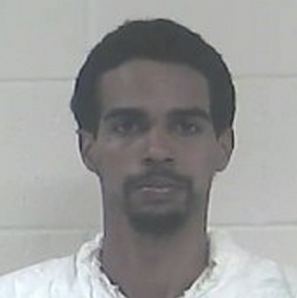 Another state trooper reportedly witnessed Brown firing  shots at the cruiser just before escaping on foot through a wooded area. Police immediately dispactched an ambulance and dropped a net over the immediate area.
Officers from several nearby departments, including the Dinwiddie Sheriffs Department, joined in the urgent manhunt. It would eventually end at a tow yard where Brown was found hiding among the scrapped cars.
A spokesman from the Dinwiddie Sheriffs Department spoke with Tow Squad News, describing this as a difficult time for the local law enforcement community. He said the suspect had no connection with the tow yard, which was open for business when the incident occurred.
Phone calls to the shop's office were not answered on Friday.
Russell E. Brown is being held at the Meherrin River Regional Jail in Alberta, Va. Prosecutors for the Commonwealth have charged him with one count of capital murder of a police officer, one count of attempted capital murder of a police officer and an additional two counts of using a firearm during the commission of a felony. He is being held without bond.
In a written statement, Col. W. Steven Flaherty, the superintendent of the Virginia State Police, spoke of his grieving department and their lost colleague.
"Master Trooper Walker was a highly-respected and longtime veteran of our department," he wrote. "Which has made his shocking death especially hard on the Virginia State Police family… For 35 years he served us proud as a mentor to multitudes of new troopers."
Master Trooper Walker is survived by his wife and two grown daughters.
__________________________________________
Want to share your own story?
Contact Us
or call 888-603-2599.