NC Dealer Entering 85th Year
By: , Tow Squad News. Published on:
Subscribe in a reader
3rd Generation Carries On Family Business 
STATESVILLE, NC  I  At Auto Equipment, Inc. in Statesville, North Carolina, the company is now entering their 85th year in business not far from where it all began.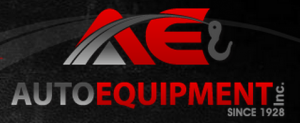 It was in 1928 that Ralph Reavis first opened up his shop in Iredell County, just north of Charlotte.  In 1958, his son Richard joined the company.  According to their website, over the years they gradually shifted more of their focus on towing equipment, selling off their auto parts division in 1973
That same year Richard took over the leadership role at Auto Equipment, remaining President until 1998.  That's when the third generation stepped in, with Dick Reavis filling the post previously held by his father and grandfather.
Richard Reavis has retired from the day-to-operations but remains with the company as CEO.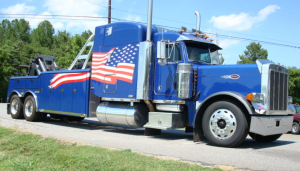 The company proudly bills itself as the oldest and largest distributor of Miller equipment, with the manufacturer since their inception in 1992.  Currently they carry several models including the Century, Challenger, Chevron, Champion and Vulcan lines.
The sales team is composed of seven professionals headquartered in Statesville providing service as a leading tow truck dealer and distributor in the Southeast.
At Auto Equipment, their foundation is built upon the strong relationships between their customers and the sales team. They deal with both new and used trucks, along with a variety of other transport options including car carriers, rollbacks and self-loaders.
This year, as they are entering 85 years in the business, the company continues to branch out including a new online presence at Youtube.  Last month they uploaded an introductory video to their channel, linked to their website.