Fleet of Tows Ready in Charlotte for DNC
By: , Tow Squad News. Published on:
Subscribe in a reader
Dozens of Trucks On Call To Maintain Traffic, Parking
CHARLOTTE, NC – As the Democratic National Convention kicks off today in Charlotte, organizers have extensive plans in place to control the flow of traffic.  This includes a fleet of contracted tow trucks from area shops as well as some temporary changes in policies.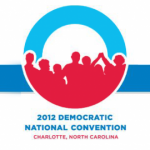 Like the Republican counterpart last week in Tampa,  the convention involves dozens of events at multiple locations, mostly in the heart of uptown.  Buses are rerouted, entire blocks are shut down – all while thousands of extra vehicles and people converge on the vicinity.  This can lead to fender benders, overheated cars and of course illegally parked vehicles.
This presents a need for several fast response tow professionals, on call around the clock for most of the week. The exact number of vehicles and personel commissioned for this has not been disclosed, but it is estimated to be at least two dozen trucks.
Presidential nominating conventions present a unique challenge for their host city – especially as Tampa and Charlotte are each first timers.  Much like a Super Bowl, the main attraction is surrounded by a broader event that can significantly bolster the local economy – even after the party leaves town.  Organizers know one important element to ensuring success is basic traffic enforcement.
This meant that just as police and medics have supplemented their ranks with personel from outlying areas – so has the towing effort.  Professionals from nearby states and counties – as well as federal vehicles and employees- have been recruited or volunteered to work the event.
Charlotte's downtown design follows something of a grid, the center city area itself only covering a couple of square miles.  Inside that radius is the nation's second largest banking hub, home stadiums for the Charlotte Bobcats and the Carolina Panthers, as well as the seats of city and county government.  This congested piece of real estate will be expected to effectively accomodate presidential motorcades, delegate transport, the international media and a simultaneous music festival.
The area Better Business Bureau is advising motorists parking in uptown to make sure not to test law enforcement.  Errant vehicles will be towed first with questions asked at the impound lot.
"The demand for parking will be especially high," says Tom Bartholomy, president of the BBB of Southern Piedmont "because these areas are close enough for people to park and walk uptown for the festival or to the stadium for President Obama's speech."
That scenario can easily lead to several violations, something the city will be quick to respond to.  Questionable vehicles that are towed prematurely may not incur the standard fines during the event, but drivers will be responsible for the towing costs.
Also complicating the efforts are the after effects of Hurricane Isaac, expected to produce heavy thunderstorms in town for much of the three days.
Want to share your own story?
or call 888-603-2599.