Move Over Efforts Continue Post-Election
By: , Tow Squad News. Published on:
Subscribe in a reader
Two Drivers Killed in Tennessee, NC
WASHINGTON, D.C. – Just one day after voters participated in national, state and district elections, efforts continue to work with legislatures for improved towing safety.  While so-called 'Move Over' laws in some states have adopted language to protect towing professionals alongside emergency first responders, America's highways still prove frequently fatal.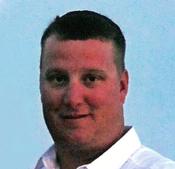 In Wilmington, North Carolina on Sunday a 55-year old operator was struck and killed, according to Highway Patrol, as he changed a tire for a stranded motorist on Carolina Beach Road.  John Junior Colville worked with Wayne's Towing in Wilmington.  Just a week earlier another driver, David Scarbrough, owner of Scarbrough's Towing and Recovery, was killed alongside Highway 22 near Union City, Tennessee.
North Carolina voted to include towing professionals under the protection of their law this Oct. 1.  Tennessee also recognizes the industry as first responders, so the issue is often one of awareness.  Many drivers remain unaware of new laws, while others flatly disobey.
Efforts continue in states like Missouri and South Dakota for inclusion of towing crews. Similar campaigns are also finding traction throughout Canada.  Neither nation has seen a serious push on the federal level as yet.
Move-Over America is a Florida-based campaign directed at passing Move Over laws in each state, though their effort is more largely aimed at law enforcement fatalities. The organization, which was founded in part by the National Safety Commission  does support the inclusion of towing professionals in state legislation.
__________________________________________
Want to share your own story?
Contact Us
or call 888-603-2599.