Mother, Daughter Killed in TN Collision
By: , Tow Squad News. Published on:
Subscribe in a reader
Car Strikes Flatbed, Falls Down Embankment 
ETOWAH, Tenn.  I  A mother and her child were killed Wednesday afternoon on Highway 411 in Tennessee after their vehicle collided with a tow truck then careened down an embankment.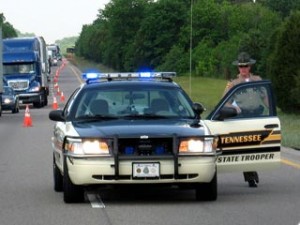 Linda Bloom was transporting her 6-year-old daughter Cayla along with another adult and two other children.  
Each of the surviving passengers were injured, and airlifted to the University of Tennessee Medical Center in Knoxville.
The incident occurred just before 3:30 pm in relatively clear conditions near the county line marker separating Etowah and Polk County.
The Tennessee Highway Patrol found that Bloom failed to yield to a stop sign when she struck the tow truck.
The driver of the flatbed was uninjured, and is not expected to be charged.
__________________________________________
Want to share your own story?
Contact Us
or call 888-603-2599.