Memorial for Tow Op Vandalized
By: , Tow Squad News. Published on:
Subscribe in a reader
Widow Spots Crime in Action
COLORADO SPRINGS, Col. –  The widow of a towing operator killed in 2011 witnessed a man vandalize the memorial set up to honor her late husband Tuesday.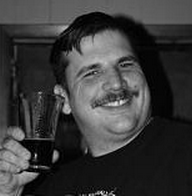 Allen Rose was killed when he became caught in a tow strap as a driver sped away from the scene as he was hooking up her vehicle. Just two weeks ago a judge denied bond for Detra Farries, the driver convicted in Rose's death.  Her attorneys had requested she be released pending appeal, though the motion was denied.  Farries is currently serving a 16 to 24-year sentence.
Police say the widow was approaching the memorial when she saw a man uproot the wooden cross placed at the sight of Rose's death, snapping it in half.
KKTV-News reports that the memorial has become a regular hang out for friends of the slain man, and of course his family.  A commemorative stone that had been placed at the site by Rose's family is also reportedly missing from the location.
Police identified and ticketed a man with a misdemeanor offense, but did not release a name.  It was not clear if the man had any connection to or knowledge of the initial incident.
Allen Rose's death led to a new law in the state of Colorado, making it illegal for a driver to operate a vehicle that is being towed.  
__________________________________________
Want to share your own story?
Contact Us
or call 888-603-2599.