Mandating Credit Cards in Utah
By: , Tow Squad News. Published on:
Subscribe in a reader
Lawmakers Consider Requiring Payment Options
SALT LAKE CITY  I  Members of the Utah State House of Representatives have approved legislation that would require all towing firms operating within state lines to begin accepting credit card and debit card payments for their services.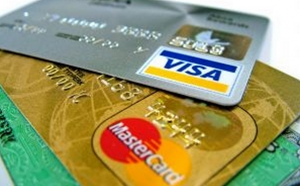 Tuesday the Utah House voted 66-4 to approve the measure, which is House Bill 115.  The same legislation would also require clearer signage rules for posting specific costs and payment options available.    
The tactic is aimed at combating predatory outfits who would insist on cash for a drop fee at the tow site.  Lawmakers heard accounts of people who were willing to pay on site, but forced into additional charges such as storage after being unable to settle the debt with cash.
"Towing is a function that has to happen," said Rep. Dixon Pitcher. "However, there is also a side that needs to be considered."
He called the practice especially unconscionable considering the many Utahans currently living paycheck to paycheck, or as Pitcher said, "one bill away from disaster in life."
In recent years the practicality of accepting on-site credit payments has become much more feasible, even for smaller businesses.  However some professionals are quick to remind that this practice can leave tow shops on the hook for unauthorized charges.
If a payment is processed at an office by someone not in physical possession of the card, those transactions could be later challenged by the card holder, leaving the tow company to possibly eat the loss.
Some states including Texas already have such legislation on the books, usually as a means of protecting consumers rather than for the convenience factor.
One lawmaker seemed stunned to learn of the practice.
"I dare you to find another industry that charges over $200 and doesn't take credit cards," said Rep. Steven Eliason.
The bill now moves to the State Senate.
__________________________________________
Want to share your own story?
Contact Us
or call 888-603-2599.