Legal Lifting: Towing and the Law
By: , Tow Squad News. Published on:
Subscribe in a reader
Cases From Courthouses Around The Country
MAN TO FACE ATTEMPTED MURDER CHARGE FOR ASSAULT
KNOXVILLE – A grand jury in Knox County, Tennessee has upgraded the charges for a man accused of severely beating an area tow operator in September.  The 22-year-old has now been indicted on a single count of attempted first degree murder.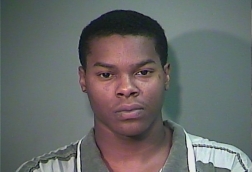 Tycorrian Taylor allegedly assaulted operater Robert Gandy, 48, when he discovered his vehicle was being towed.  Gandy's injuries initially left him in a coma for several days.
Taylor's car was unauthorized to be at a private lot which Gandy's company had been contracted to patrol.  Police say it was during the hook up that Taylor jumped Gandy from behind.
Gandy, a widower and single-parent, owns Ron's Wrecker Service, which he founded in 2005.
Taylor is currently being held on a bond of $20,000 while awaiting trial. 
TOW OP DISCOVERS METH IN KEYCHAIN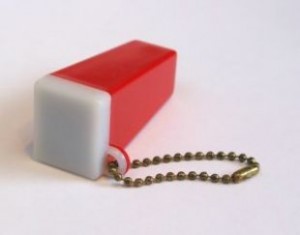 BROKEN ARROW, OK –  An Oklahoma tow operator was surprised Saturday to find around two grams of methamphetamine hidden inside a keychain.  The keys belonged to an area man who'd been arrested earlier for driving without a license. The operator was in the process of recovering his vehicle from the arrest site when he made the discovery.
Leonard White, 66, was initially pulled over for an expired tag and swerving in traffic. Police records indicate he's been arrested on drug charges at least twice in the greater Tulsa area in recent years.
An employee at Storey Wrecker phoned police after the arrest to say he'd found two bags of white powder concealed in the driver's keychain.  He turned it over to investigators, who indicated the substance tested positive for methamphetamine. 
The police report indicates that White told officers he uses the substance regularly, ingesting it by mouth.
The determination of additional charges will be left up to prosecutors, as chain of evidence custody may be at risk.
NEW POLICY MEANS VEHICLES TOWED FOR LESSER VIOLATIONS 
ENID, OK  — Beginning Nov. 1 police in Enid, Oklahoma are authorized to seize vehicles on the spot which are not properly insured and registered.  The changes were adopted by local officials last week along with other new traffic ordinances. 
This will primarily effect traffic stops, allowing officers to call for a tow in situations that before would not have risen to that level.  Drivers will be responsible for all towing and storage costs associated with the vehicle.  If unreleased, the vehicle would be eventually auctioned. 
For those with expired tags, the ordinance allows a 90-day grace period beyond the expiration date.  Officers will not be allowed to tow vehicles for lack of insurance unless the officer has probable cause to believe it is currently uninsured.  The language also says officers cannot seize vehicles if they are "unable to confirm compliance or non-compliance."
__________________________________________
Want to share your own story?
Contact Us
or call 888-603-2599.