Half Century of Towing at TX Shop
By: Erez Kanaan, Tow Squad News. Published on:
Subscribe in a reader
Miller's Wrecker – Since 1963
HOUSTON, Tex. – In the small town of Sealy, TX, one homegrown towing enterprise is celebrating their 50th year in business.  Miler's Wrecker Service first opened their doors in 1963.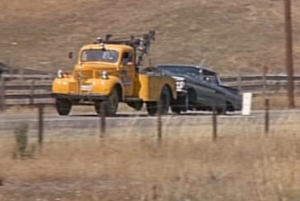 David Miller moved to Sealy from Houston while still a teenager.  His father was a minister, and had relocated the family for work. In Sealy, he would meet his future wife Jan, whose father ran an area service station.
They would eventually get married, and following his service in the Air Force, settled back into small town life. David would often help Jan's father with his garage, which is where the idea of running a tow shop was born.
For nearly three decades they operated without competition, running the only wrecker service in town.  They expanded with two other shops in nearby communities, though eventually they sized back down to just one location.
At the age of 77, David can still be seen headed out with Jan to help another stranded customer.
Over the half century they've accumulated countless stories of odd jobs and unlikely situations. There was the one dispatch that came with a generous tip: free cookies for a year. Or the time years back when they were called in by Austin County officials to help retrieve a dead alligator that locals were unsure how to dispose of.
There's also a unique photo collection featuring holiday snapshots of the Millers celebrating with their customers. It was David's habit of inviting those lost or stranded into his home for holiday meals.
"That way my husband got to have dinner with the family," Jan explained, speaking with The Sealy News.  "And the guy got the extra."
"The wrecker business is a wonderful place," she said.  "Where you can help people. Be there for them."
__________________________________________
Want to share your own story?
Contact Us
or call 888-603-2599.